I guess that three wine whines equate to approximately half a bottle of wine whine so here we go.
The three whines which follow have a common thread – Laziness or Tardiness.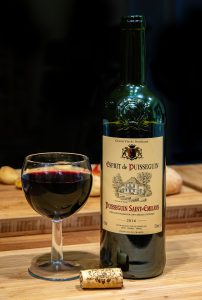 I acknowledge that wine is a dynamic business – vintages change, prices change, brand names change, ownership changes etc etc. Change however should not be an excuse for laziness or tardiness.
Here are this month's three whines.
Whine 1 – Lazy Wine Reviews
Wine drinkers and especially wine enthusiasts read the reviews by professional wine reviewers to gain knowledge, get opinions and often to get help in selecting wines to buy. Professional wine reviewers should realise that they have a responsibility to provide correct information. Professional reviews will always reflect a personal opinion but they should never provide incorrect or misleading information.
The word Variety in the context of wine refers to the type of grape. So, the grapes Cabernet Sauvignon; Chardonnay; Shiraz; Sauvignon Blanc and Grenache are all Varieties. (Not to be confused with Varietal.)
One of Australia's best known Wine Review Websites, that is overflowing with wine talent including Wine Makers and Masters of Wine, shows the following terms as Varieties – Rose; Sparkling; Fortified; Red Blends, Sherry and Sweet.
The terms above could be used to describe Wine Styles but NEVER VARIETIES.
In the words of Septa Unella (from Game of Thrones) "Shame, Shame, Shame."
Whine 2 – Wineries that don't name varieties in their blends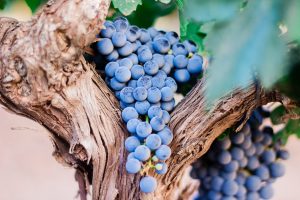 I probably read more articles on wine, wine reviews and tasting notes that 99% of wine drinkers. I don't understand why wine makers sometimes do not name the varieties used in their blends. This is particularly prevalent for Rose wines, Dessert wines and Fortified wines. Sometimes for Rose Wines, even when only one grape is used, the tasting notes exclude the variety used.
My recommendation is – if a winemaker can't be troubled informing customers of the variety/varieties used then the customer shouldn't buy that wine.
Whine 3 – Retailers and Wineries that don't specify a vintage
While many wine retailers do list vintages for sale (often with a caveat stating that "Vintages may vary"), some lazy retailers do not show the vintage and even worse some wineries do not list the vintages for sale. I know that vintages can run out but that is no excuse for not indicating the vintage that is for sale.
The quality of a wine can variety considerably from vintage to vintage. The year of the wine can be a critical component of the decision to purchase. I have rejected or returned click and collect orders because the vintage advertised on the website and the vintage provided by the retailer were different. One representative of a major retailer angrily told me that "the wine vintages all taste the same."
My suggestions are – If the wine vintage is not shown find another retailer. If the vintage you receive differs from the one you ordered and you are not happy, cancel the sale.
Photos:
Photo by Vincenzo Landino on Unsplash
Photo by Brett Jordan on Unsplash
Photo by Nacho Domínguez Argenta on Unsplash