What you may well ask has the Hans Christian Andersen children's story got to do with wine? A fair question and one that requires some explanation.
Now, I'm a great believer in supply and demand and that the market will control the price of most goods and services. I also love reading about everything to do with wine but sometimes I have to laugh or pinch myself.
During 2019 a number of stories reported the release of the 2015 Liber Pater from Graves in Bordeaux for €30,000 per bottle.
That price equates to approximately US$33,500 or Aus$48,500 per bottle – yes, I said per bottle.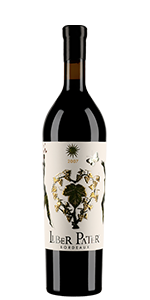 Now, having researched Liber Pater and it's owner and winemaker Loic Pasquet I am in no doubt that M. Pasquet is a dedicated, hard working and even brilliant winemaker. He is re-introducing some almost forgotten grapes to Bordeaux and attempting to reproduce the pre-phylloxera, traditional taste of Bordeaux wine using ungrafted vines, amphorae, and higher than "standard" vine densities. He also appears to be fighting with the officials and bureaucrats who control the "rules" affecting Bordeaux wines. There is much to be admired about M. Pasquet but the lingering question for me is who would buy a bottle of 2015 wine for €30,000 and what really are they buying?
Interestingly, all the articles I have read about Liber Pater go into great detail on how the grapes are grown, how the wine is produced and M. Pasquet's views on many aspects of wine making. All interesting stuff but not one journalist has suggested that the price is ridiculous.
I confess I have not tasted the 2015 Liber Pater nor am I likely to, so I cannot comment on the magnificence of the wine, or even if it is magnificent. I can however put the €30,000 (US$ 33,500 or Aus$48,500) into context.
In Australia you could purchase the following:-
$  48,500     1 x bottle Pater Liber 2015  or    a brand new Mercedes Benz A180.
$291,000     6 x bottles of Pater Liber 2015   or  a brand new Mercedes S Class 450L saloon
                                                                                           + 12 bottles of Penfold's Bin 95 Grange 2014
                                                                                   + 12 bottles of Henschke Hill of Grace 2014
                                                                               + have some money left over for steak knives.
$582,000   12 bottles of Pater Liber 2015  or a property in the outer suburbs of most major cities.
I understand there are wine collectors who will buy older vintages for "challenging" prices. Are they really buying wine? The wine may never be consumed. They may be buying an investment (long term prospect – vinegar in a bottle). One collector told me buying special wines was like buying pieces of art – good luck to that.
Now if M. Pasquet can succeed in selling as many bottles of his 2015 vintage as he chooses to release, then good for him. However, like the child in the Hans Christian Andersen story I must call out what I see "The Emperor has no clothes on!"
Let me leave a parting thought for anyone considering purchasing a bottle of wine for thousands of dollars, let's say $10,000 as an example.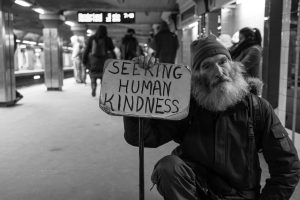 Assuming $10,000 is easily affordable for a bottle of wine which of the following will leave a better taste in your mouth?
1 Consuming a $10,000 bottle of wine, or
2 Consuming a $1,000 bottle of wine and donating $9,000 to a deserving cause.
Good luck to you M. Pasquet and, to your customers I say, "please put some clothes on!"
Image of Emperor by Unknown
Photo by Matt Collamer on Unsplash